If you've ever owned a cat, you know cats love scratching things. Scratching is a normal and instinctive behavior for cats— they simply love to scratch and can't help it!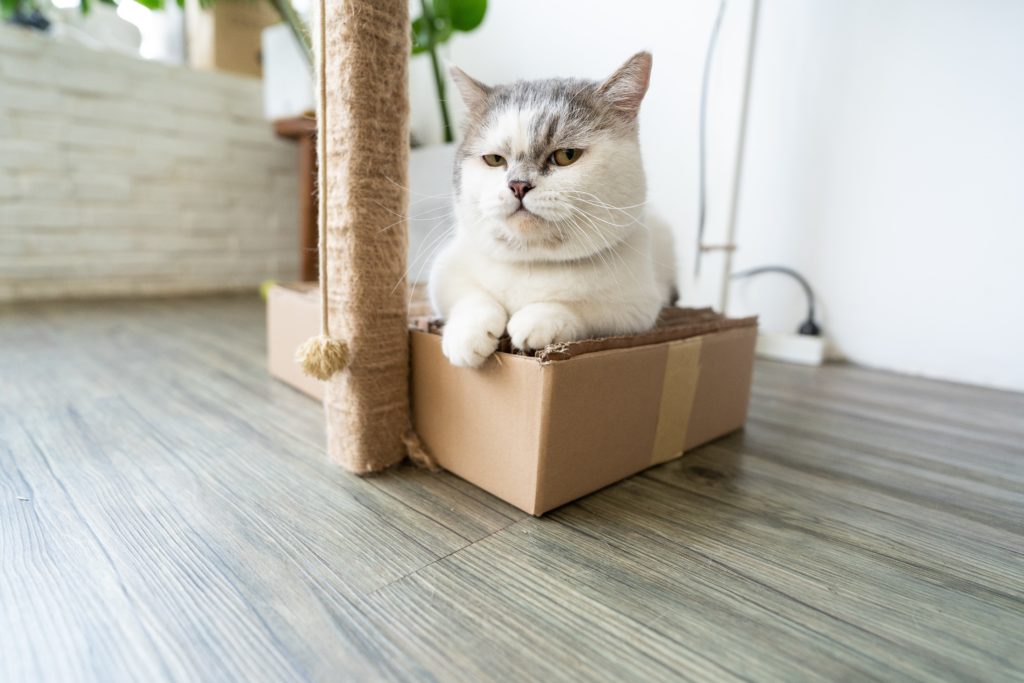 Why Do Cats Scratch?
Indoor and outdoor cats scratch for many reasons. Among the most common is to sharpen their claws, remove dead parts of their nails, stretch, express emotion, relieve anxiety, and mark their territory. Did you know the pads on cats' paws are scent glands that release their scent onto everything they scratch?
Why Do Cats Scratch Furniture?
Here's the deal— if you don't give your cats a dedicated place to scratch, they will naturally scratch on carpet and furniture, including couches, chairs, and just about any plush surface.
The tension from the furniture fabric on their nails gives them a good stretch. They have no idea they are shredding fibers from expensive furniture pieces, and it can be hard for them to break the habit.
This is why it's crucial to give your cats a dedicated place to scratch — eliminating their need to default to furniture and carpet, which we know can be costly to replace.
Cat Scratching Solutions
For pet parents, there are TONS of options for redirecting cat scratching on furniture. There are endless cat scratching posts and boards that you can buy, but our personal favorite is cardboard cat scratching houses made of corrugated cardboard. Corrugated cardboard has multiple wrinkles or folds, which catch on cats' nails, creating tension for optimal scratching.
Not only are cat scratching houses functional, but they are also cute… there is one for every decor and occasion!
A cat scratching house combines a corrugated cardboard scratch pad with a cozy enclosed space that feels warm and safe to a feline. It's the best of both worlds for our kitties!
Here at Cat House Party, we share all the latest and best cat scratching houses — be sure to follow us on Facebook and join our cardboard cat house group to share your own photos and video!