Happy Easter, cat lovers! This spring, give your fur babies an EGG-STRA special treat with a new Easter Cat Scratching House!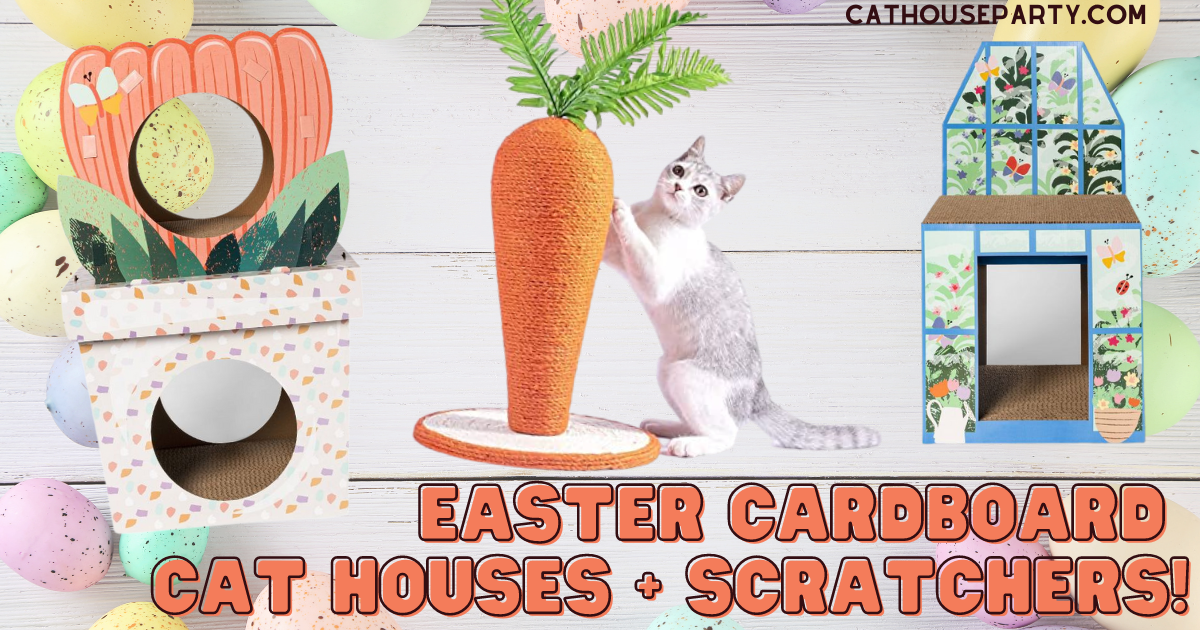 We scoured the internet for the most amazing Easter cat houses and Easter scratching posts and are bringing you four must-haves. FYI, for 2022, Easter is on Sunday, April 17th.
Easter Cat Scratching Houses
Give your furry friend a place to hang out and scratch with the Double Decker Greenhouse Cat Scratcher House by Boots & Barkley™.
It has plenty for a cat to love, like a private, protected space to rest, two entrances and exits to dart from, and an upper open level, plus corrugated cardboard scratch pads built into the floor for her to stretch out her claws. There's plenty for you to appreciate as well, such as the easy-to-assemble design, lightweight, and lovely greenhouse exterior.
It'll bring some springtime delight for both you and your cat!
Let your kitty friends get in the springtime mood with the Tulip Deluxe Cat Scratcher House from Boots & Barkley™.
With two levels and a corrugated scratching block on each, your cat will have tons of fun enjoying a productive place to scratch, stretch, and exercise and the two entries/exits let them easily move in and out or hang out a while.
Crafted from cardboard, this tulip cat scratcher is quick to assemble and lightweight, making it easy to place anywhere in your home.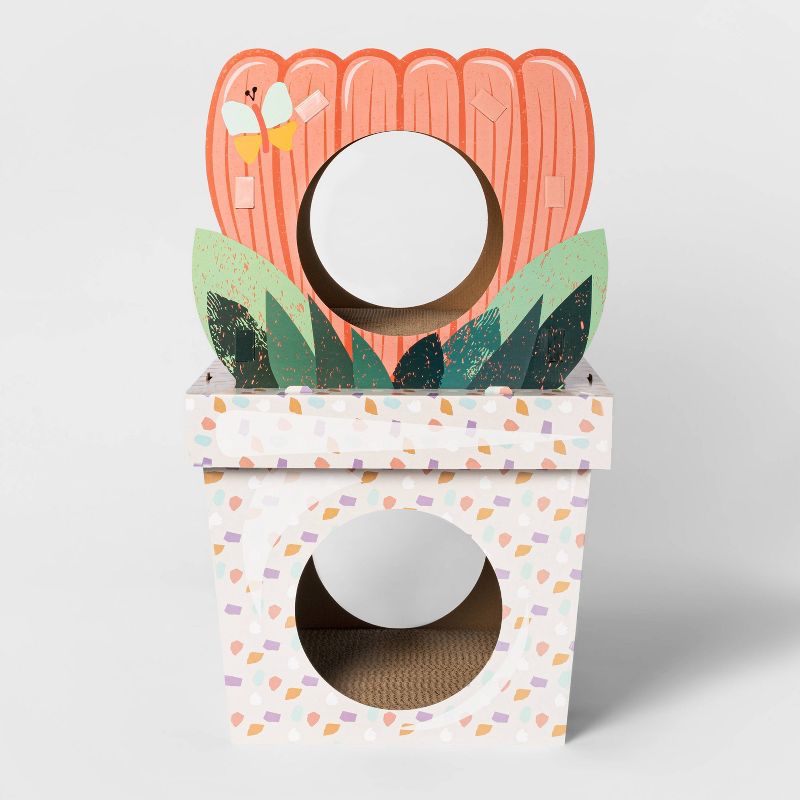 Easter Cat Scratching Posts
So here's an ultra-fun treat for your fur-babies— these two carrot cat scratching posts are sure to bring hours of fun to your felines in time for Easter (and beyond).
The first carrot cat scratcher is purr-fectly sized for kitties of all ages. The second has two additional carrot toys to add to the fun for multiple cats. Both are available via Amazon.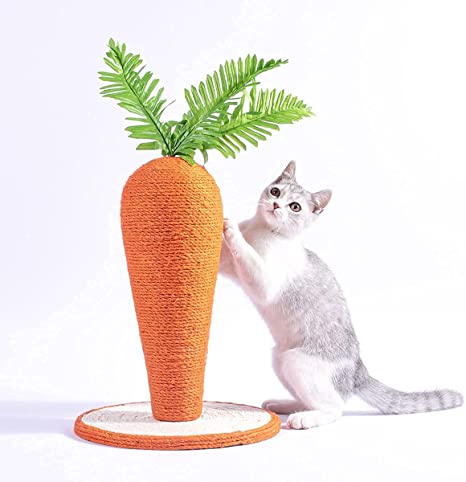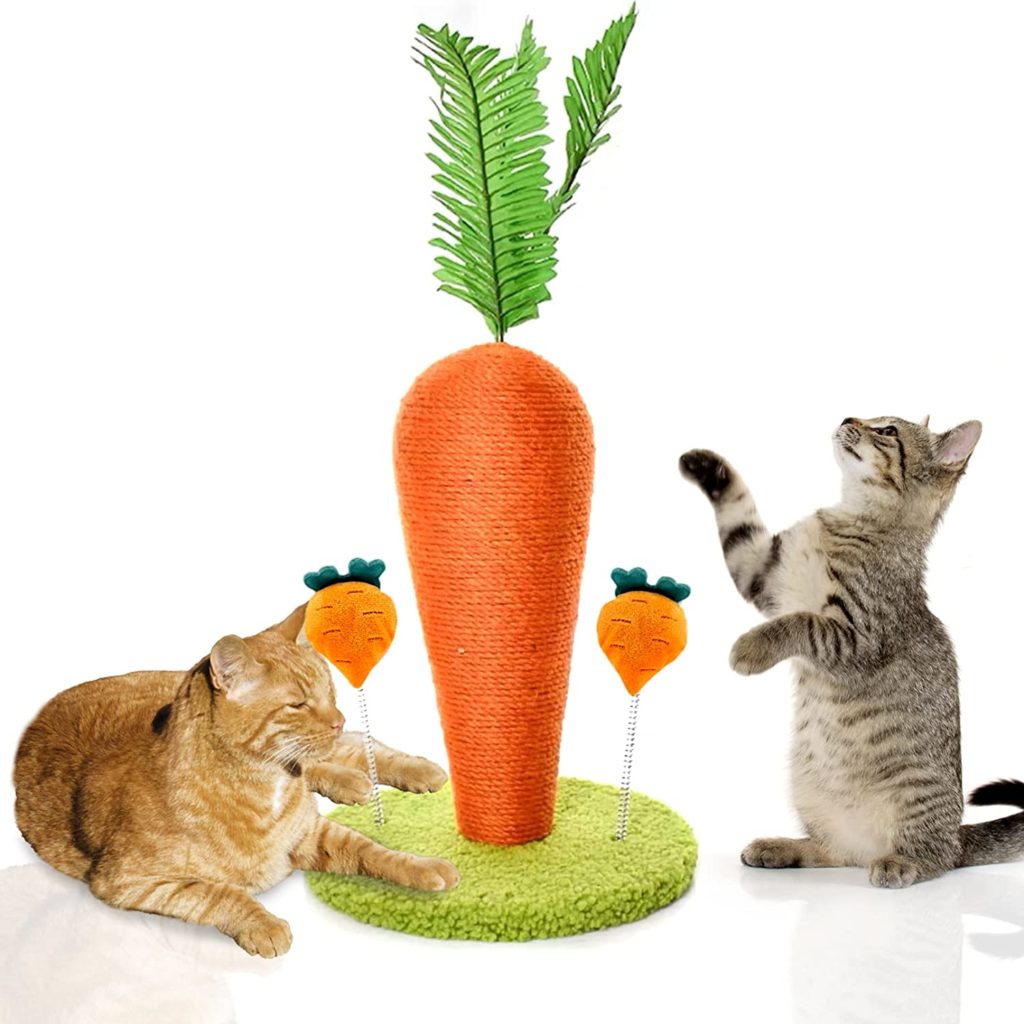 Be sure to post pictures of your fur-babies and in their cardboard cat houses in the Cardboard Cat House Party FB group!